If you're a first-time hot tub buyer, it's easy to fall in love at first sight. However, buying a hot tub shouldn't be an impulse purchase.
There's a lot involved, and you'll have a better overall experience if you make the right choices from the very beginning of your hot tub shopping journey.
Below are five considerations when purchasing your first hot tub.
5 Things to Consider When Hot Tub Shopping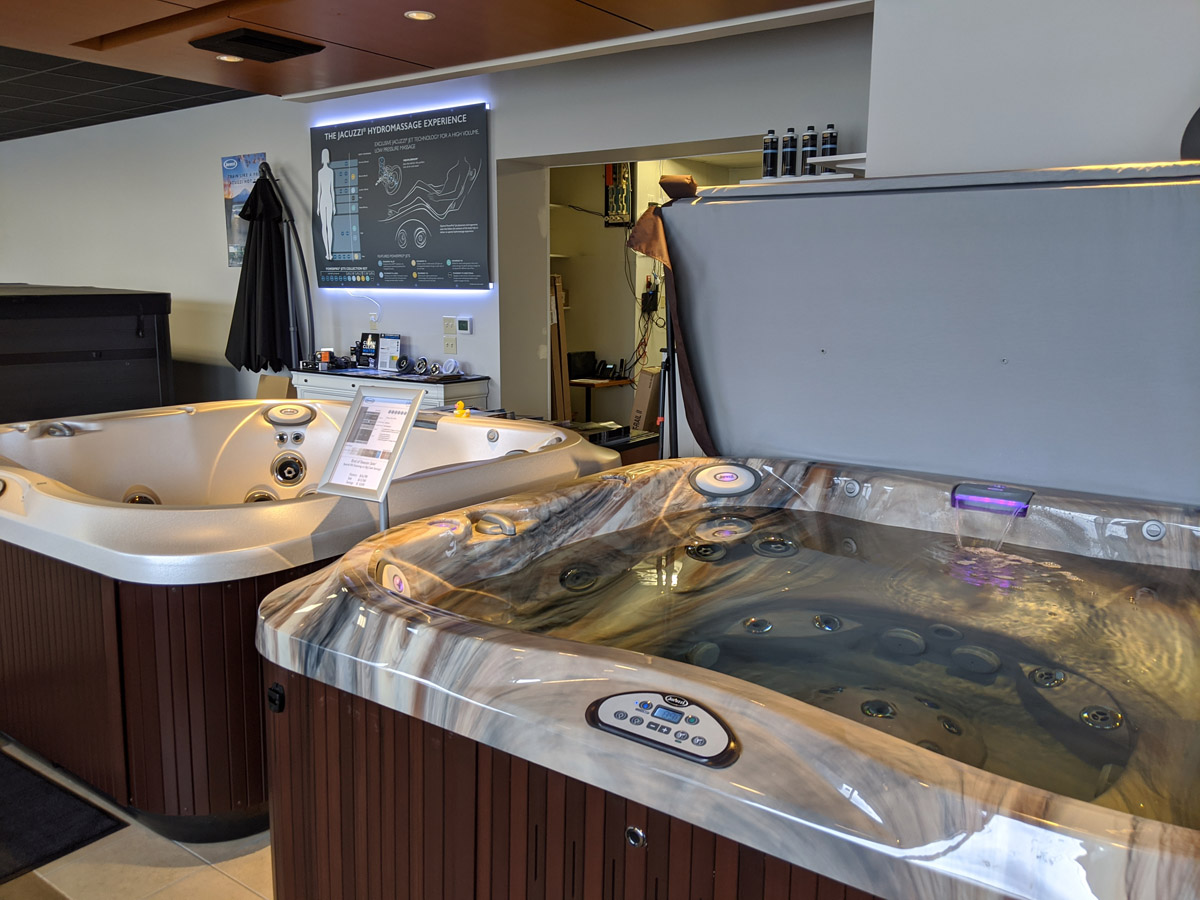 1. Usage
How do intend to use the hot tub? Is it strictly for summertime use in the backyard, or will you use it year-round? Do you need it for therapeutic purposes? Do you want to exercise in it? Do you need a large spa, or would a two-person spa be best?
Once you understand how you will use your spa, you'll be better able to focus on the right type of hot tubs and hot tub features for your specific needs.
2. Location
Where will you place the hot tub? Indoors? Outdoors? How much space do you have? Do you want to be able to take your hot tub with you when you move, or will you sell it with the house when the time comes?
The answers to these questions will help you determine the size and type of hot tub that will best suit your needs.
The location will play a role in selecting a hot tub when hot tub shopping.
3. Energy Efficiency
If energy efficiency is one of your top priorities, discuss this with your hot tub dealer so that you can focus on the most energy-efficient hot tub models available.
All new Jacuzzi® Hot Tubs are energy efficient, including base models, with upgrade options available that further reduce energy. Hot tub accessories like insulated hot tub covers and timers can also help you reduce your hot tub's energy requirements.
4. Water Purification & Filtration
You want to be greeted by sparkling clean hot tub water every time you use your new hot tub, right? Thus, you'll also want to consider the type of filtration and water purification system your new hot tub should have.
Some systems, such as CLEARRAY® water purification systems, use UV light to purify hot tub water and help to reduce the need for harsh chemicals.
5.  Financing
Finally, how are you going to pay for your new hot tub? Whether you want to preserve your cash or buy a hot tub while paying over time, financing is a good way to make your hot tub dreams come true.
If you'd rather pay cash for your new hot tub, frequent discounts and sales could make your new hot tub purchase more affordable than you thought.
Find Your Hot Tub with Jacuzzi Hot Tubs of Southeastern PA
These are some of the basics when considering buying a hot tub for the first time.
Figuring these five key points out when doing hot tub shopping will help make the hot tub selection process less overwhelming while also ensuring that you ultimately end up with the right hot tub for your needs.
For more information or help finding your dream hot tub, contact our experts at Jacuzzi Hot Tubs of Southeastern PA today.