Explore The Health Benefits
Is it time to invest in your health and wellness? With the addition of a hot tub or swim spa, you can put your health first and make a lasting lifestyle change with healing hydrotherapy. This soothing therapeutic technique harnesses the power of warm water, buoyancy and massage to deliver a number of improvements in your health. Whether you're looking to ease headache pain, boost mobility or improve your sleep patterns, relaxing in a spa can help.
Who Can Benefit from Hydrotherapy?
While hydrotherapy is often regarded for the rejuvenating experience that it can provide, it can also result in healing and relief for many who have certain health conditions. In fact, many hot tub and swim spa owners purchase their spa with symptom management and whole-body relaxation in mind.
Those with the following may benefit from hydrotherapy, under direction from a physician:
Improving Your Health with Spa Hydrotherapy
Could you stand to benefit from the healing power of hydrotherapy? Relaxing in a hot tub or swim spa for as little as 15-20 minutes several times a week, if not every day, can help to relax your body, boost circulation and even ease both physical and emotional stress. These healing effects can ultimately lead you toward better health and wellness!
Disclaimer: Consult a physician to ensure your best health before using a hot tub to improve or treat an existing health condition or injury.
How Aromatherapy Can Help
Aromatherapy utilizes the healing power of certain scents and oils to help improve one's overall wellness. With the right spa-friendly approach, you can bring the physical and emotional benefits of aromatherapy to your next soak. From lavender and eucalyptus, to Ylang-Ylang, citrus and rose, find your favourite spa aromatherapy product today.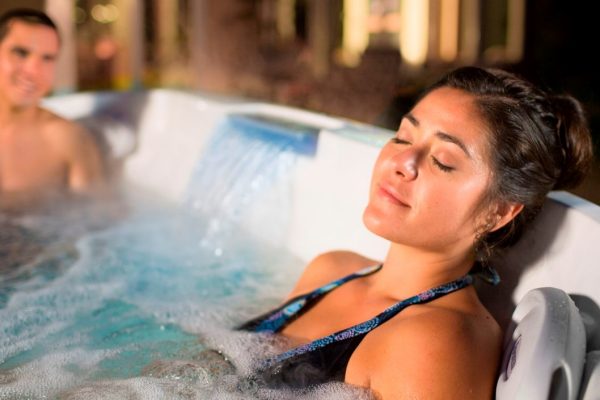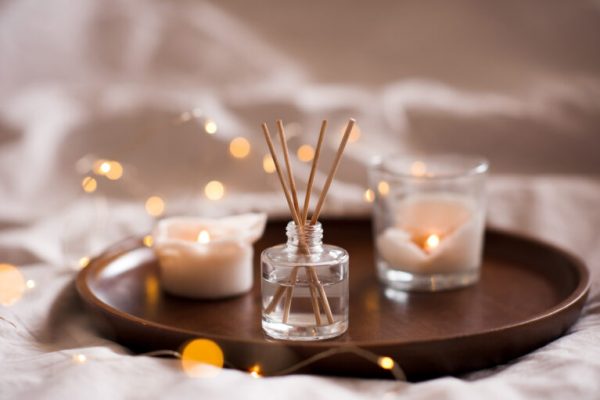 Aches and Pains
The buoyancy of the water lifts up to 90% of your body weight, creating a feeling of weightlessness. The warm water further helps your body to relax, while massaging from the jets works to ease joint pain and reduce muscle tension.
Getting Sick
Soaking in warm water raises your internal temperature, acting as an artificial fever. This process tricks your body into thinking that it needs to create antibodies to fight off an infection or virus, in turn strengthening your immune system.
Trouble Sleeping
Do you have poor sleep patterns? Soaking in a hot tub can help to prepare you for a full and uninterrupted night of sleep through relaxation and stress relief. Simply add 20-30 minutes of hydrotherapy to your day or bedtime routine.
Feeling Stressed
Stress can manifest in both a physical and emotional way through feeling overwhelmed, exhaustion or overexerting your body. Soaking in a hot tub can help you to relax and let go of built-up tension, leading to the gradual release of your stress.